Jingzhou City, Hubei Province, China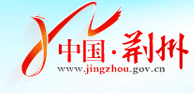 General Status
sister city agreement: October 19, 2004.(Jingzhou city)
Local characteristics
Location : Second largest city is Hubei located at the midstream of Yangzi river
Climate : Average temperature 14.2°C, Annual precipitation 1,169mm
Characteristics

The city is famous for International Longzhoujie festival around Danojie, and succeeded Dano customs.

It is the origin of Chu state, and is the ancient city with 2000 years of history.

Jiangreung and Shashi area was integrated on October 31, 1994.

The name was changed to Jingzhou on November 20, 1996.

There are numerous historical sites from the Neolithic Era.