Delicious local cuisine
When it comes to influencers on social media, Gangneung's food always ranks at the top of the list.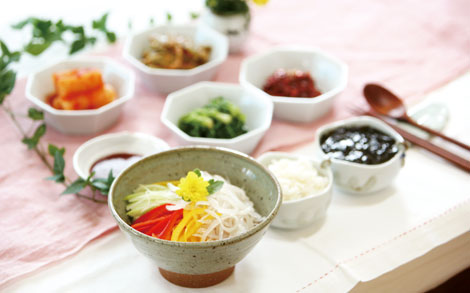 Visitors love dining out in Gangneung and delight in the sheer variety of tastes and experiences that the city has to offer.
But we're not just talking about famous restaurants and the celebrity chefs. What Gangneung excels at is consistency across the board. Wherever you are, you are usually within 100m of a good restaurant.
The fresh ingredients from the high-altitude regions combined with clear cool weather and the clean, blue sea present a unique flavor that the dishes are known for. In Gangneung, you can find a number of special dishes.